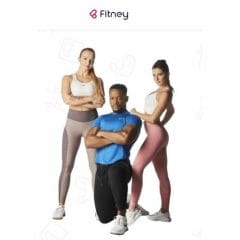 Free 7 Day Trial on the Fitney Workout App
Do you have new fitness goals, or maybe you already love fitness but want a new way to work out? If so, this offer is perfect. You can now enjoy a free 7 day trial on the Fitney app. Fitney is an app that allows you to work out at home, and it is like having a personal trainer in your pocket.
For 7 days, you can benefit from over 100 workout videos, learn new nutritious recipes, and you can check your progress and calories burned. Click the green button below to visit Fitney. Fill in the form, and you can get access to all Fitney has to offer free for seven days. Make sure you cancel before the end of the trial if you do not want to continue.
CLAIM OFFER