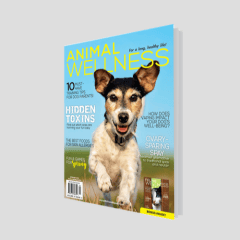 Free Animal Wellness Magazine
Animal Wellness Magazine has been providing pet owners with tips on training, diet, animal health, and more for over 20 years. Now they are offering a free digital magazine subscription worth $24. You will receive six digital issues of the magazine plus 12 monthly health reports, and a top health tips e-book.
Signing up is easy to do, simply click the button below and enter some details about you and your pet. Claim yours now and share the offer with other pet owners as Animal Wellness Magazine want to reach as many people as possible!
CLAIM OFFER