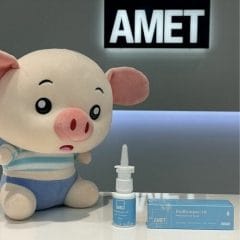 Free Coronavirus Self-Care Package
If you have tested positive for COVID-19 or you're experiencing Long Covid symptoms, then AMET BioCore is offering you a free self-care package. Their package includes their BioBumper-19 Herbal Extracts Spray. The spray contains extracts of eucalyptus, propolis, and green tea, and these ingredients can help relieve some symptoms quickly.
To get your free spray, click the green button below to go to AMET BioCore's website. Fill in the form, and it will be delivered to you completely free of charge in around two working days. You will need to have a copy of your COVID test results to claim this offer.
CLAIM OFFER