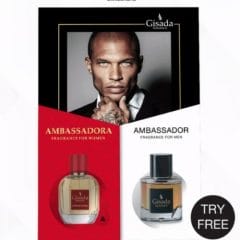 Free Fragrance Samples from Gisada
Gisada are known for their high-quality fragrances, and for a limited time, you can order free samples. If you order a sample, you will receive Ambassadora for women and Ambassador for men as scented stickers on a card.
Click the green button below to order your free fragrance sample from the Gisada website. Once there, fill in the online form, and they will send your sample by post. Offers like these don't last long, so order yours today.
CLAIM OFFER