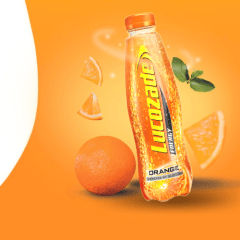 Free Lucozade Plus €3 Cash
You can get a free Lucozade drink and an extra €3 when you sign up to FlavorWiki! To get your free drink and your extra cash just click the green "Claim Offer" button below, fill in the short form to register.
Once you have signed up follow the instructions on FlavorWiki to claim your free Lucozade and your €3 cash. You can instantly request your cash reward at any time, there is no minimum earning requirement on reward payouts with FlavorWiki!
Join the 200,000+ users worldwide who are already signed up to FlavorWiki today. By becoming a member, you will also have the chance to regularly get rewards for sharing opportunities, completing surveys and reviewing products.
CLAIM OFFER