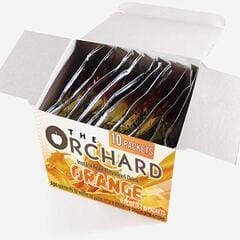 Free Instant Orange Drink Sample from Appleseed
With bright orange flavors, this drink is one the whole family will be asking for. Just add cold water and ice — or enjoy as a cold slush. The Orchard Orange juice powder is a must-have convenience item for your kitchen! Use in drinks, dressings, marinades, desserts, smoothies, and any recipe calling for orange juice. The Orchard Orange juice powder are made from 100% natural ingredients.
To claim your free sample of Instant Orange Drink, simply fill out the form below. Product samples are limited so please sign up quickly. Limit one free sample per household. While supplies last. Please allow 4-6 weeks for delivery.
CLAIM OFFER