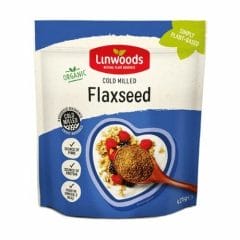 Free Pack of Flaxseed
Flaxseed is a great source of protein, fibre, and it is high in Omega 3. You can add it to your cereal, smoothies, yoghurts, and porridge to give your health a boost. Now you can try flaxseed for free because Linwoods are giving away 35,000 packs!
Click the green button below to visit Linwoods. Enter your details on the online form, and your pack of flaxseed will be delivered to you. Don't miss out on this offer. It ends on the 31st January 2022 or until all packs have been claimed.
CLAIM OFFER