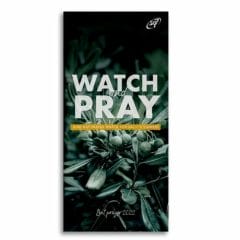 Free Prayer Booklet from SAT-7
You can order a free Lent prayer booklet from SAT-7. The prayer guide booklet contains daily prayer points, weekly reflections, and more. You can order one copy for yourself or up to 10 for group use.
To order your free booklet, click the green button below to visit the SAT-7 offer page. Fill in their form with your details, and your prayer guide will be sent to you. Don't delay and order your copy today. Each booklet should be delivered in time for Lent.
CLAIM OFFER