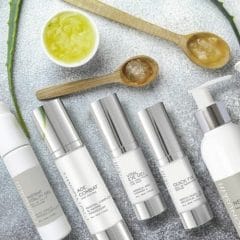 Free Skincare Samples from Monuskin
Monuskin is a skincare brand that offers cruelty-free products made with natural ingredients. Now, you can try free samples of their natural skincare range. These products are designed to make your skin look healthier and younger, and you can try some of the collection without spending a penny.
To claim your Monuskin samples click the green button below. This will take you to Beauty Unplugged, where you should fill in the online form. The online form asks you to like the Beauty Unplugged Facebook page to qualify so, make sure you do. They provide the link for that. Once the form is filled in, your skincare samples will be delivered to your door, enjoy!
CLAIM OFFER