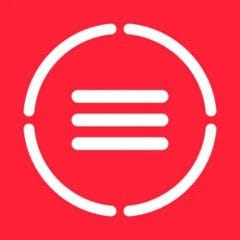 Free TextGrabber Premium for One Year
You can digitise text with the Photo Translator - TextGrabber app by ABBYY, and now you can get their premium service free for one year! The app comes with lots of features, such as being able to translate lots of different languages, and you can make the printed text on letters and other documents clickable. This clickable text feature is great because you can use it to find addresses on online maps, call phone numbers, get email addresses and more easily.
The app is free to download, but if you use the code CBTG2022 you can access the premium version for free! This free subscription will last one year, and it allows you to use all of the app's features. Photo Translator - TextGrabber is available for Apple and Android devices but click the green button below to visit the app on the Apple App Store. Once you have downloaded the app, click the menu, information icon, "About", and enter the code.
CLAIM OFFER