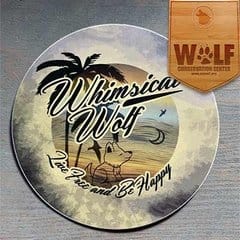 Free Whimsical Wolf Stickers
By Definition: "whimsical" means having an odd idea that usually occurs to you very suddenly.
Whimsical Wolf was created to make simple, stylish shirts that serve a bigger purpose than fashion. Every shirt sold helps to protect and preserve the wolf species. You can now get some cute stickers from them by filling in the form! You can only request one per household every 6 months but they are well worth the wait! Make sure to get yours today!
CLAIM OFFER