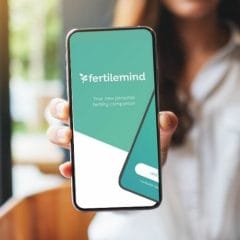 Win a 12 Month's Subscription to FertileMind
FertileMind is a new fertility app, and it is perfect for anyone who is facing fertility challenges. These challenges can cause a lot of stress and anxiety for you and your partner. That is where FertileMind comes in. The app has specific content to help reduce stress and to help partners who are also going through emotional issues. On the app, you can access hypnosis to improve sleep, and there are sessions to reduce anxious feelings about procedures. You can also watch short instructional videos, and there are breathing techniques.
If you enter the everymum competition, you can win a free 12-month subscription worth over €150. There are five FertileMind subscriptions up for grabs, and to be in with a chance of winning one, click the green button below. Once on the everymum website, click "Enter Competition" and fill in the form.
CLAIM OFFER