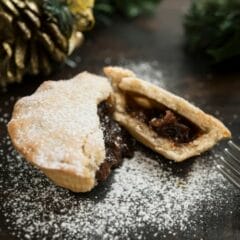 Win a Christmas Food Hamper
Glanmore Foods has given Schooldays.ie three free Christmas food hampers to give away, and if you enter their competition, you could win one! If you were a lucky winner, you would get one hamper, which includes mince pies, Christmas cake, biscuits, a selection box, Christmas pudding, After Eights chocolates, Pringles and tubes of sweets.
There is such a variety of festive treats in the hamper, so there is something for everyone. Click the green button below to visit the Schooldays.ie website, where you can submit your entry into the giveaway. All you need to do is fill in the form with your details and answer the question about Glanmore Foods. We hope you enjoy your free Christmas food hamper if you are a winner!
CLAIM OFFER