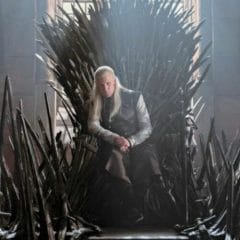 Win a Custom-Made House of the Dragon Shield
Are you a fan of Game of Thrones and the new prequel series House of the Dragon? If so, you need to enter the free JOE.ie competition because you could win a custom-made shield inspired by the show! The shield will be handcrafted by a blacksmith, and JOE.ie will document the making of the shield, and you can watch the process on their Instagram and TikTok. Once the shield is complete, anyone who has entered the competition could win it.
Click the green button below to visit the JOE.ie competition. Once on their website, fill in the form with your details and submit your entry. When you have submitted the form, you could win the awesome shield. On their website, you will also find their Instagram and TikTok links where you can watch the making of the shield.
CLAIM OFFER