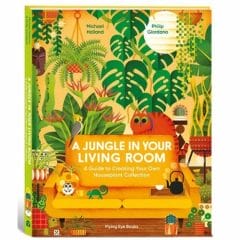 Win a Kid's Book About Plants
National Geographic Kids are running another fantastic competition where you can win a children's book. This time, the prize will be a copy of A Jungle in Your Living Room, and the book is full of plant-care tips, facts, experiments, craft ideas and more. It is perfect if you want to teach your kids about plants or they have shown an interest because it will give them houseplant knowledge that they can use in years to come!
Click the green button below to visit the National Geographic Kids website, and once there, you can read more about the book up for grabs. You will need to create an account with them or log in to your existing one to submit your competition entry. There will be ten book winners, we hope one of them is you!
CLAIM OFFER