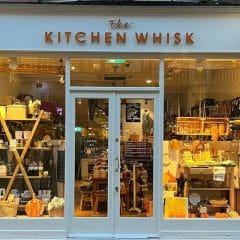 Win a Kitchenware Store Voucher
The Kitchen Whisk and easyFood have teamed up to bring you a competition where you can win a shopping voucher. If you enter the giveaway on the easyFood website, you can win a voucher worth €400 to spend with The Kitchen Whisk in-store or online. If you haven't heard of the store before, they offer the cookware you need whether you're new to cooking at home or are a seasoned chef.
Imagine having that amount of cash to spend on cookware, click the green button below to visit the easyFood website. Once there, you can read more about The Kitchen Whisk and fill in the entry form with your details. Good luck, and if you win, enjoy cooking with your new stuff!
CLAIM OFFER