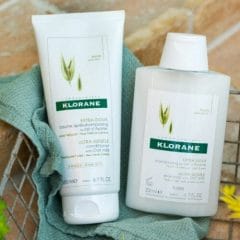 Win a Klorane Family Haircare Hamper
Enter this everymum competition, and you could win a Klorane family haircare hamper worth €150! Klorane products are gentle, so they can be used every day, and the shampoo and conditioner are suitable for the whole family and can be used on children aged 3 and over. Their haircare looks after the scalp while keeping your hair silky and soft.
You will always need haircare, so enter the free everymum competition today by clicking the green button below. The link will take you to their website, where you can read more about Klorane, and once there, you should click "ENTER HERE". A new window will appear, and you should answer the question about Klorane and fill in your email address. You will be notified if you win the haircare hamper, good luck!
CLAIM OFFER