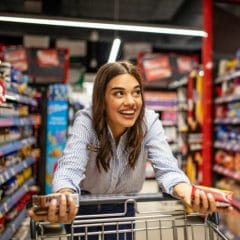 Win a Supermarket Voucher Worth €250
easyFood is celebrating the launch of Green Isle Fruit Snacks by giving away a free supermarket voucher. The voucher is worth €250, so you could stock up your kitchen if you won the prize. You can't miss the chance of winning a voucher, so make sure you enter the giveaway before it ends!
Click the green button below to visit the easyFood website, where you can read more about Green Isle Fruit Snacks and fill in the entry form. The form is short and easy to complete, so do it today! It would really give you a boost if you could do the food shop without spending your own cash.
CLAIM OFFER