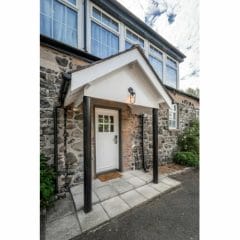 Win a Two Night's Stay at Dunadry Hotel and Gardens
If you enter this free Irish Country Magazine competition, you could win a two-night stay at The Cottage at Dunadry Hotel and Gardens. The Cottage has been refurbished, and you can stay for two nights midweek with up to five guests. Dunadry Hotel is 20 minutes from Belfast, and there is plenty to explore nearby such as Game of Thrones locations.
Don't miss out on the chance of a free stay at a luxurious cottage with three super king-size rooms and more, click the green button below to enter the giveaway. The link will take you to the Irish Country Magazine website, where you should fill in the entry form with your details. Good luck with your entry, who would you take with you if you won?
CLAIM OFFER