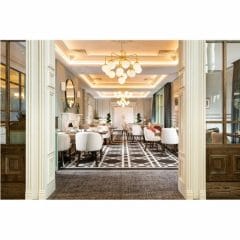 Win an Overnight Stay at The Heritage
How does a luxurious stay at a hotel in the country with dinner and breakfast included sound? Good? If so, you need to enter this competition with The Irish Times. They are giving you the chance to win an overnight stay at The Heritage with breakfast and dinner at their award-winning restaurant.
It is the perfect prize for those who need a getaway in beautiful surroundings with delicious food. Enter the free competition by clicking "CLAIM OFFER", and the link will take you to The Irish Time's website. Fill in the entry form, answer the question about the hotel and press "Enter". Good luck, and enjoy your break if you win!
CLAIM OFFER