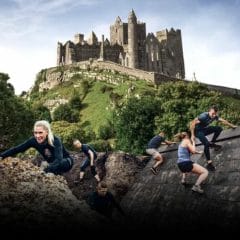 Win Red Bull Conquer the Cashel Tickets
Looking for a fun and challenging day out to enjoy with your friends? If so, you need to enter the iradio competition. You could win tickets for you and four friends for Red Bull Conquer the Cashel. It is a 2km obstacle course which takes place at the Rock of Cashel. There are two dates for the event, May the 28th and 29th.
The course will put your body and mind to the test, and if you think you have what it takes, click the green button below. The link will take you to the iradio website, where you should fill in the form. Good luck with the competition and on the day if you win!
CLAIM OFFER