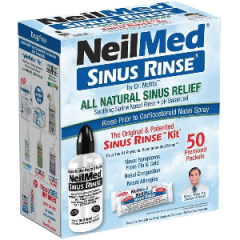 Free Bottle of NeilMed Sinus Rinse
NeilMed Pharmaceuticals is offering free bottles of their Sinus Rinse. While signing up for this offer, you can get some information about sinuses and see the other products the company has available too. It is a fantastic freebie for those with sinus issues.
To get the sinus rinse delivered, click the button below, enter your details, read the information provided, and take a short quiz. If you suffer from allergies, then this freebie is perfect.
CLAIM OFFER