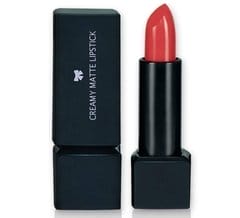 Free Creamy Matte Mini Lipstick
Keeps lips comfortably moisturized for 8 striking hours.
Colour stays true, keeps lips comfortably moisturized for 8 hours.
A creamy, soft formula provides perfect coverage and softens your delicate lips leaving them with the feeling of nourishment and regeneration.
A mini lipstick in best-selling shades is perfect for travel while giving lips a quick pop of color.
Try now in a small size. Please enter the information to request a free ST Professional Mini Lipstick. If your Zip code doesnt work, simply put '1' and put your zip code in street name!
CLAIM OFFER