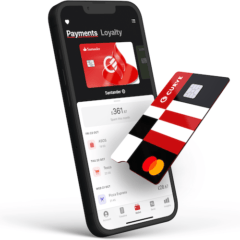 Free €17 Cash & Free Curve Card
Register with Curve and you will get a free Curve card. You will instantly be able to use the virtual version of this card on your phone, but they will send you a physical one as well.
After you spend £10 or more (roughly a little less than €12) on your Curve card at any retailer within the first 14 days, Curve will give you £15 (roughly €17 at the time of writing) to spend for free on your Curve card.
The Classic Curve Card is their entry-level card which is 100% free to sign up for. Not only will you get a free cash bonus when signing up to Curve, but Classic Curve also comes with loads of awesome benefits:
Personalised Rewards: Earn up to 20% cashback with personalised cashback offers from leading brands.
Combine 2 of Your Cards: One of Curve's coolest features is that you can combine your credit and debit cards into one card. With the free Curve app simply select the card you want to use at the time of purchase. Then use your Curve card with the retailer. It's genius.
Fee-free foreign ATM withdrawals: On weekdays you can get free-free foreign ATM withdrawals (up to £200 per month).
These are just some of the top benefits. There are loads more unique features with Curve. You can even go back in time on a transaction if you forgot to select the correct card in the Curve app before you made a purchase.
CLAIM OFFER