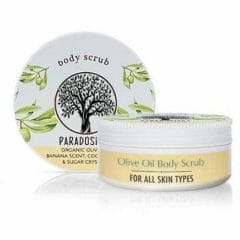 Free Olive Oil Body Scrub
Give your skin a treat with a free sample of this olive oil body scrub. Paradosiaka produces some of the finest products in Greece including, this beautiful body scrub. It is Mediterranean-inspired and is used to make your skin feel silky and smooth with ingredients such as sugar crystals, olive oil, and more.
To order your free sample, click the button below and fill in the form on the company website. You can pamper your skin without spending a penny.
CLAIM OFFER