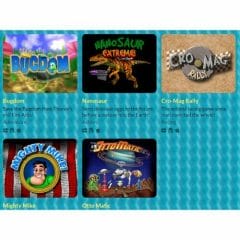 Free Pangea Software Games for PC
You can now get a selection of classic Panega Software PC games for free! This offer can't be missed if you enjoy playing PC games because there are five on offer. You can get Mighty Mike, Bugdom, Cro-Mag Rally, Nanosaur, and Otto Matic, and all are available on Linux, Windows, and macOS.
Click the button below to view the games on offer. You can get each of the free Panega Software games or whichever titles you like the best. Give the games a try today, they are perfect for new gamers and for those who know the games already.
CLAIM OFFER