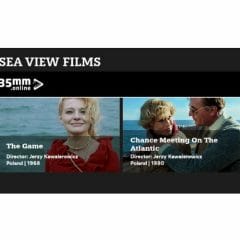 Free Polish Movies, Documentaries & More
There are now many Polish movies, documentaries and more available to watch for free on 35mm.online. The selection of movies and shows available have English subtitles, and there is something for everyone to watch because there are different genres. This offer is perfect if you love movies and documentaries, there may be some titles you have seen, but there will be some hidden gems that you might not have.
You can visit the 35mm.online website by clicking the green button below. Once on the website, you can browse the titles on offer, and when you have found something you want to watch, you can just click it, and it will start. There is also a selection of premium movies that you can watch for free until the 31st of August 2022 if you can create an account.
CLAIM OFFER