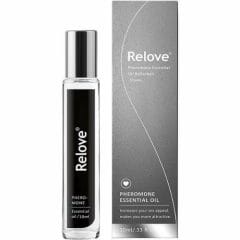 Free Sample of RELOVE Essential Oil
If you want to try a new fragrance, this is the offer for you because you can now order a free RELOVE Pheromone Essential Oil sample. The RELOVE oil has woody and floral notes, and when you combine those with your natural body scent, a unique fragrance is created. The fragrance aims to make the wearer feel confident and feminine. A free sample is the perfect way to try a new scent as you won't have to spend any money, which is great news if you decide the fragrance isn't for you.
Click the green button below to order your free sample of RELOVE Pheromone Essential Oil. Once you do, a form will open, and you should fill that in with your details and delivery address. Try something new and order your free fragrance sample before they go.
CLAIM OFFER