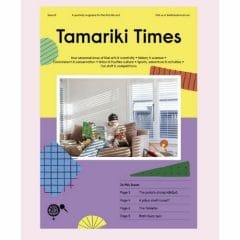 Free Tamariki Times Magazine for Kids
Kiwi Kids Abroad are giving away free quarterly magazines called the Tamariki Times. The fun and interactive magazine is perfect for kids aged 6-12 years, and it teaches them all about Kiwi culture. Once you order your free magazine, it will be sent to you by post from New Zealand. It is easy to get the magazine, you just have to sign up for the Kiwi Kids Abroad newsletter.
Click the green button below to read more about the magazine and to order your copy. Once on their offer page, sign up for the newsletter by filling in the online form. You will then have to fill in a delivery form, so they can send your magazine to you.
CLAIM OFFER