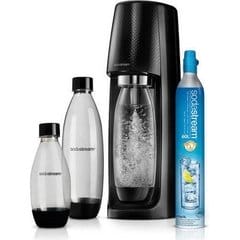 Win Your Own Soda Stream
The SodaStream Sparkling Water Maker is a device that forces carbon dioxide (CO2) gas (stored under pressure in a cylinder) into water, making it sparkling (fizzy). The product includes a machine, a carbon dioxide cylinder, and one or more reusable beverage bottles.
You can win one of these great gadgets today by entering this fun competition on WOW Freebies!
CLAIM OFFER