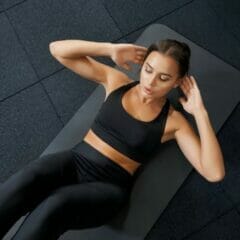 Free Anytime Fitness Trial
Anytime Fitness is running a Better Health Campaign where you can get a free three-day trial at your local club. The trial pass allows you to have a free well-being appointment so they can understand your health goals, get a tour of the club so you can see the exercise options and free workouts to see if the membership is right for you. If you wanted to work out somewhere new or you haven't joined something like this before, this is the perfect way to try it.
Click the green button below to visit the Anytime Fitness website. Once there, you can read more about the trial, and when you are ready to claim your pass, start by entering your location. Follow their instructions, and you can enjoy your free trial at your nearest club. This offer is only for non-members and first-time guests, and you have to use the three days consecutively.
CLAIM OFFER