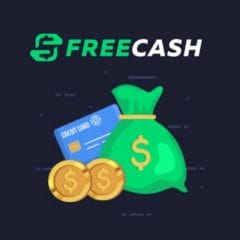 Free Cash Rewards for Completing Tasks & Surveys
FreeCash.com allows you to complete surveys and other tasks for cash rewards. Once you have signed up with them, you can see which tasks and surveys are available, what you need to do to complete them and how much each one is worth. When you complete a task, you will earn coins, which you can cash out. The best part? Cashouts start at $0.50, and you can use PayPal to get your cash rewards quickly.
You can join FreeCash.com by clicking the green "CLAIM OFFER" button, the link will take you to their website. It is a great way to earn extra money for sharing your opinion with surveys or by completing tasks such as testing apps. Sign up today, it won't take too long to start earning money because 1,000 coins equal $1.00!
CLAIM OFFER