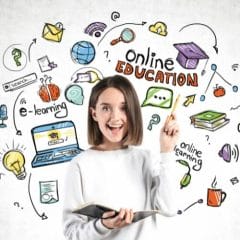 Free Downloadable Activity Packs from WEA
WEA are a voluntary sector provider of adult education. Now, they are giving away free downloadable activity packs. There are four packs available, and they cover different subjects, including Art, Music, Creative Writing and Literature. You can view the packs on your computer, laptop, tablet or phone, and each one contains fun activities that help you learn about each subject. If you don't want to be on a device, then you can print off the activity packs too.
Get your free activity packs today by clicking the green "CLAIM OFFER" button. The link will take you to the WEA website, where you will have to subscribe to their mailing list. Once you are subscribed, you can download one or all of the packs, and information will be provided about their online and in-venue classes. It is well worth signing up to get the packs because you can unsubscribe from their newsletter at any time.
CLAIM OFFER