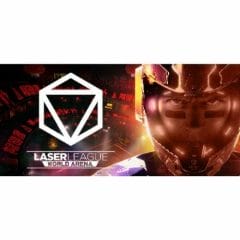 Free Laser League: World Arena PC Game
Laser League: World Arena is a fun game with a multiplayer experience. It tests your reflexes, and you have to use strategic methods to win as the game progresses. If you want a fun way to pass the time, then this game will be perfect.
The game is hard to master so if you are up for a challenge, give it a try. Click the button below to go to the Laser League: World Arena website. You can see how to play and what the game is all about. To play the game, you need to download Steam if you do not already have it, and then you are good to go. Enjoy your free game!
CLAIM OFFER