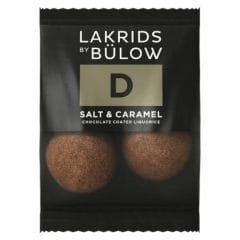 Free Liquorice Chocolates
LAKRIDS BY BÜLOW are giving you the chance to try a sample of their liquorice chocolate. The brand is on a mission to make the world love liquorice, and they want to do this by trying to give everyone on the planet a sample of their delicious chocolates. By ordering a free sample, you can try their salt and caramel version.
On the sample page, you will find a fun poll so you can cast your vote on whether you love LAKRIDS or hate it. They believe that even if you have eaten liquorice before and hated it, you will change your mind once you try their chocolates. With that said, before you order your sample they will ask you to share the offer with a liquroice hater with the hope that it will change their mind.
Request your free sample today. Click the green button below, and fill in the form on the chocolate brand's website. Try this unique chocolate today, and don't forget to share the post!
CLAIM OFFER