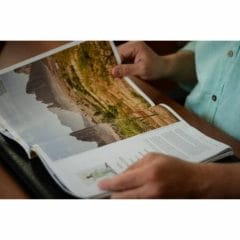 Free The Silver Traveller Magazine
You can now order a free copy of The Silver Traveller magazine from Silver Travel Advisor. The magazine features travel advice and information, articles on places to visit, and much more. To get your free copy of the magazine, you need to become a member of Silver Travel Advisor. Once you are a member, you can get your magazine, access competitions, get an e-newsletter and travel advice from experts. It is the perfect membership for anyone over 50 who wants to travel.
Sign up with Silver Travel Advisor for free by clicking the green button below. Once on their website, you should fill in the form. Your magazine will then be sent to you, and you can access their other benefits too.
CLAIM OFFER